VenomPvP
VenomPvP website
Congratulations to the brand
new trials
that are apart of our magnificent team!
New Trial Moderators:
Paige_leee
_Ninga_
Otw_
shadowbae_
harleygenesis
Staff promotions:
Kyouma -> Moderator
_Psychopath_ (Lorigami) -> Moderator
Staff demotions:
We would like to say goodbye to
@_WolvezPvP_
as he has left our team due to inactivity, all the best in your future endeavours.
// Staff Applications are now
CLOSED
//
Hey there all! We now have a discord server, which you all can join! If you don't know what Discord is, it is like skype.. but newer and waaay better! We can host voice servers & multiple text channels, which we can use to:
Handle direct support to players
Talk to the community (in the general discussion / off-topic)
Talk to the staff (Staff chat).
and more!
We will eventually remove our teamspeak, as we will no longer need it, as it is old and outdated. Plus, we will save some extra money by not having the teamspeak server.
Download Discord:
https://discordapp.com/
Join us with this link!:
https://discord.gg/0120t3X3lSiCEnniY
You can also view in-game chat from inside our discord server!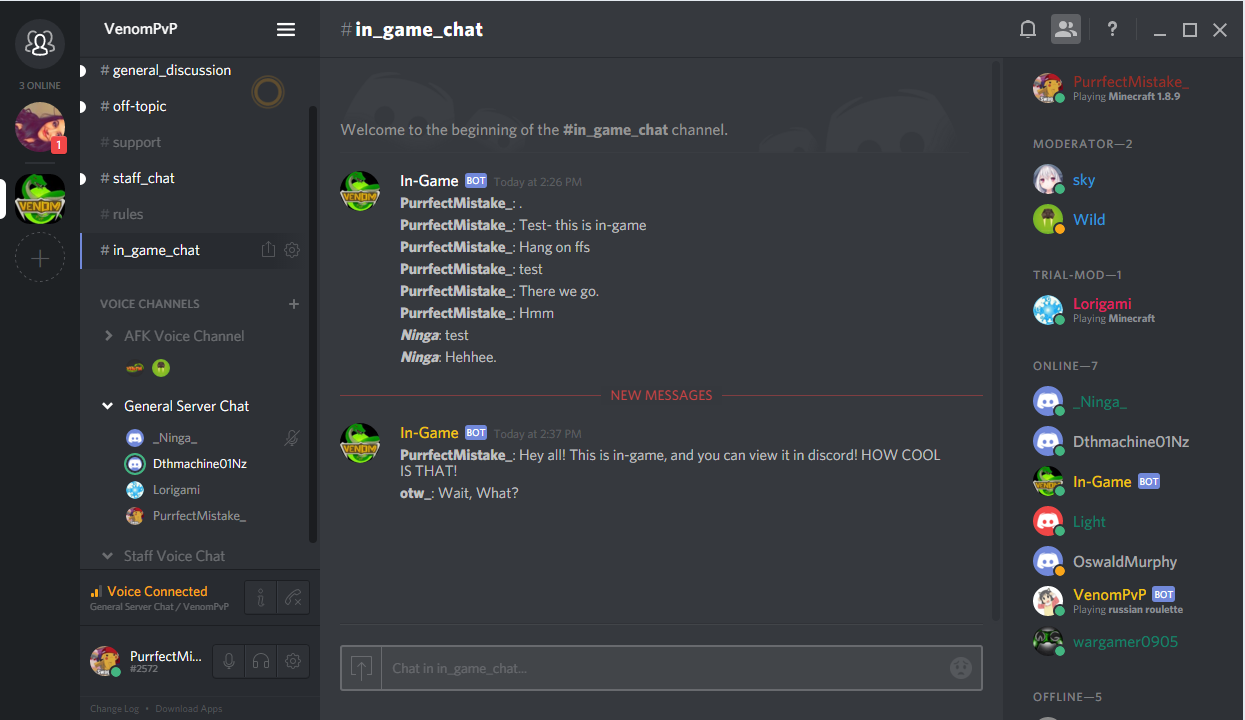 I have fixed the fire resistance potions, the custom enchants plugin was interfering with them, causing them to not work. Apologies for this troublesome issue, as many of you complained. It has been fixed, so worry no more!